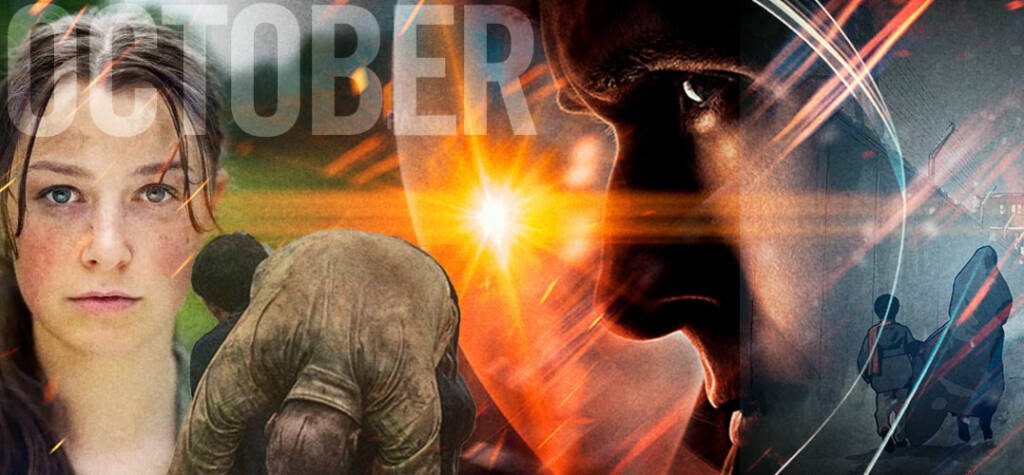 Kusama Infinity – 5th October
Now the top-selling female artist in the world, Yayoi Kusama overcame countless odds to bring her radical artistic vision to the world stage. For decades, her work pushed boundaries that often alienated her from her peers and those in power in the art world.
1945 – 12th October
On a summer day in 1945, an Orthodox man and his grown son return to a village in Hungary while the villagers prepare for the wedding of the town clerk's son. The townspeople – suspicious, remorseful, fearful, and cunning expect the worst and behave accordingly. The town clerk fears the men may be heirs of the village's deported Jews and expects them to demand their illegally acquired property back.
Tehran Taboo – 5th October
A subversive depiction of underground life in Iran told through rotoscoping animation, director Ali Soozandeh's debut smashes the facade of a traditional Iranian society and obliterates the metaphoric storytelling style of the Iranian New Wave. 
First Man – 12th October
On the heels of their six-time Academy Award (R)-winning smash, La La Land, Oscar (R)-winning director Damien Chazelle and star Ryan Gosling reteam for Universal Pictures' First Man, the riveting story of NASA's mission to land a man on the moon, focusing on Neil Armstrong and the years 1961-1969.
Orpheé – 19th October
This magical retelling of the Orpheus myth turns the lyre-playing singer of Greek legend into a famous left-bank poet in postwar Paris. Fallen out of favour and lost for poetic inspiration, Orphée becomes obsessed with a mysterious black-clad princess who first claims the life of a rival poet, and then Eurydice, his wife.
Utoya – 26th October
Utoya – July 22 is a 2018 Norwegian drama film directed by Erik Poppe. It is a re-enactment of the Utøya summer camp massacre that took place on 22 July 2011, shot in one single take in real time. The film is based on historical events, but the characters are fictional.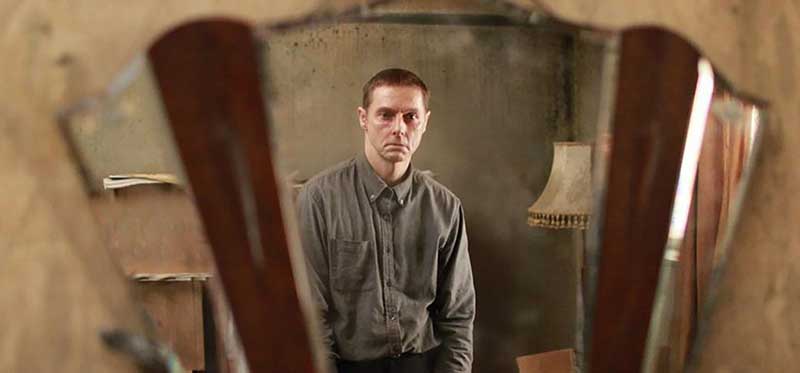 Dogman – 19th October
Marcello is a small and gentle dog groomer who wants two things, to look after his dogs and take his daughter on exotic holidays. But to fund this lifestyle he runs a side business which has more unsavoury clientele and he soon finds himself involved in a dangerous relationship of subjugation with Simone, a former violent boxer who terrorises the entire neighbourhood. 
Sink  – 19th October
SINK is a feature film, shot mainly in South East London, written and directed by Mark Gillis. It's about Micky Mason, a skilled manual worker who, since the Crash, can find nothing but menial zero hours jobs. He takes a course of action that is completely out of character, but it's the only way he can see of keeping his family together.
Possum – 26th October
Together with Possum, a hideous hand-puppet, disgraced puppeteer Philip returns to his childhood home. Staying with his cruel stepfather, Maurice, Philip soon discovers that ridding himself of Possum is no easy task.