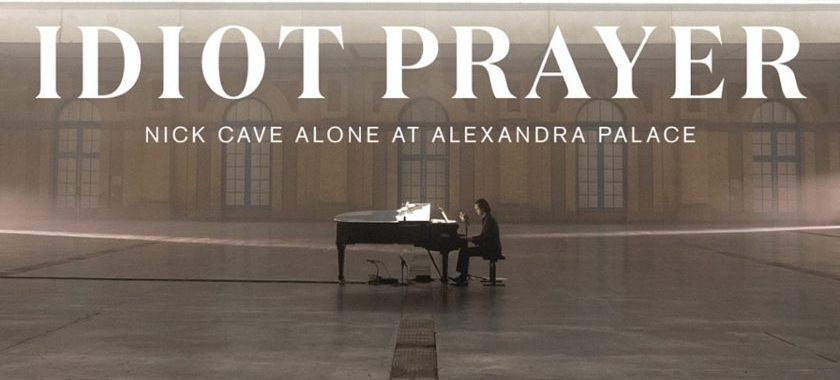 Idiot Prayer – Nick Cave Alone at Alexandra Palace was recorded in June 2020 and initially imagined as an online only event.
The concert sees Nick Cave stripped down to the deliciousness of his rich voice, and the clarity of his piano. Songs from early Bad Seeds and Grinderman, right through to the most recent Nick Cave & the Bad Seeds album, Ghosteen. The film features tracks including Into My Arms, The Mercy Seat, Higgs Boson Blues and Girl In Amber.
Shot in the gorgeously empty Alexandra Palace with Cave playing 21 songs from across his career solo at the piano, it looks icily beautiful and sounds exquisite.