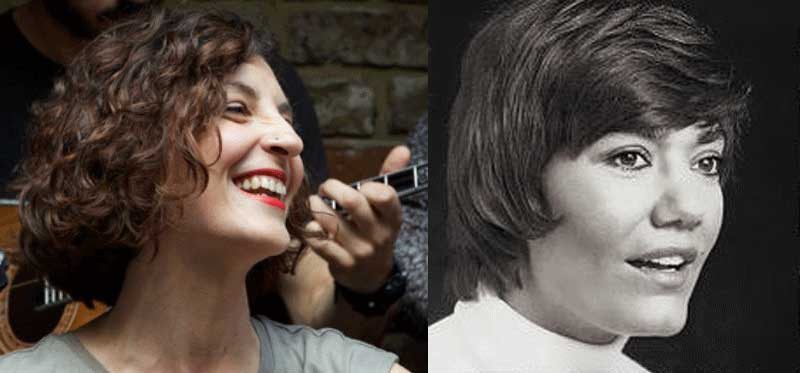 Marinella is one of the most popular Greek female singers, whose career has spanned over several decades. Even though Marinella is often considered a singer of folk songs, her range is quite broad and has included a variety of musical styles including traditional, laika, pop, blues, and jazz. Marinella is characterised as "The Great Lady of Song" in Greece, where she is regarded with great respect. She has released 66 solo albums and has been featured by many other artists in other albums.
Marina Deligianni was born and raised in Greece. She studied contemporary singing and harmony at Ethniko Odeio Athinon and has been working professionally alongside great Greek singers and musicians over the last 15 years such Mariw, Dimitris Livanos, Vaggelis Liolios, Kyriakos Gouventas. She has lived and worked in London for the last five years and is the leading female singer of Plastikes Karekles and co-founder of the charity Rebetiko Carnival.
Band:
Marina Deligianni – vocals
Dimitris Gionis – bouzouki/guitar
Spyros Katsaros – piano
BOOK YOUR SEATS HERE for an evening of music by Marinella (Μαρινέλλα) one of the most popular Greek singers whose career has spanned several decades. Her songs will be sung by the talented, expressive and charismatic singer Marina Deligianni!