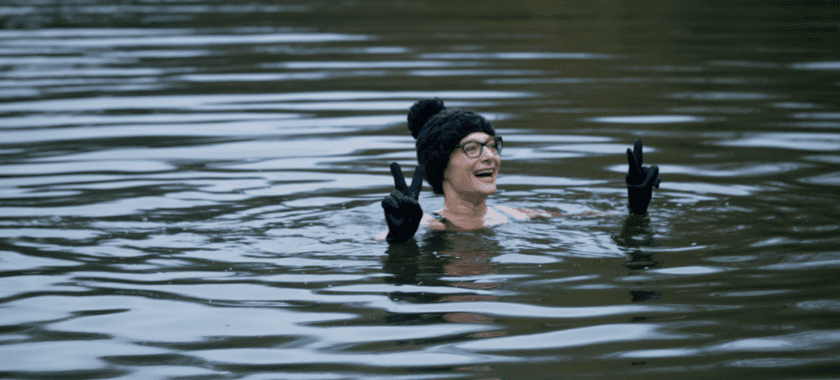 The Ponds film spends a year with swimmers at Hampstead Heath, an ample green space in the heart of London with three ponds, where people have been swimming since the times of Keats and Constable.
Besides dipping into (cold) water, this observational documentary sees swimmers speaking about the importance of the place itself, many of them focusing on how the wild swimming experience has helped them to deal with the hardships of life. It starts in early spring and progresses through all four seasons. Filled with emotional, funny and heartwarming stories, it offers an insightful look at the place and its people. 
If you don't feel you can actually take the plunge, why not BOOK SEATS and watch others enjoy the therapeutic and addictive qualities of wild swimming!