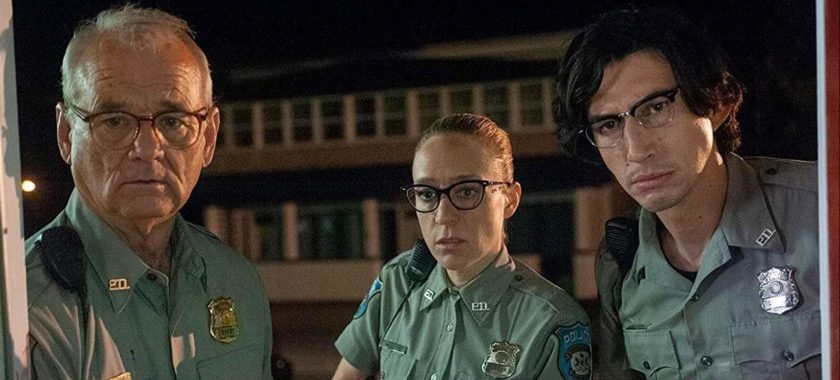 Jim Jarmusch's zombie comedy, which opened the 2019 Cannes Film Festival, features a starry cast including Adam Driver, Bill Murray, Selena Gomez, Chloe Sevigny and Tilda Swinton.
The dead don't die, and neither does the zombie genre, with Jim Jarmusch's slim but fun hipster take on the format's familiar tropes. A small Eastern town becomes notably smaller as the undead rise to chew upon a flavoursome cast that's methodically ripped apart, feasted upon and otherwise pretty thoroughly decimated by the time Sturgill Simpson's nifty title tune plays out for the final time.
"Somethin' weird's goin' on," squad car cop Ronnie Peterson (Adam Driver) points out to his older partner Cliff Robertson (Bill Murray) when it stays light way past the sun's bedtime, his watch stops, power starts cutting out and other irregularities disrupt life's slow heartbeat in Centerville, population 738. "This isn't going to end well."
Typically for Jarmusch, the songs, led by the title tune, and score are outstanding, enlivening nearly every scene. And the sheer diversity of the cast members, along with their individual senses of humour, sustains attention!