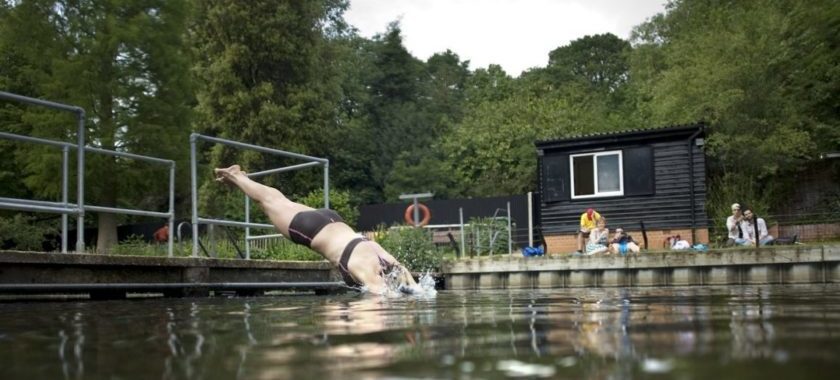 The three swimming ponds on Hampstead Heath have hosted bathers since the early 1800's says Patrick McLennan director and writer of The Ponds film. McLennan is a passionate outdoor swimmer and as a transplanted New Zealander has always headed for the open space of Hampstead Heath to swim and just be in nature. He said, "There is something amazing about being in the heart of one of the great cities of the world and diving into cold water, among verdant English trees and bushes, with coots and mallards gliding by, taking time to think about life as you hyperventilate and catch your breath then stretch out, before facing the day."
The water is cold, the facilities are Spartan, the scenery is spectacular, the serenity is undiminished and the wildlife glide by unbothered by their human neighbours.
There are three ponds; Kenwood Ladies Pond, the Mixed Pond and the Men's Pond. People swim in them all year round, whatever the weather, just as they did in the time of Keats and Constable. The filming was done over 12 months as people swam, laughed, sang, complained, ruminated, philosophised and simply sought respite from all that life threw at them.
All screenings will be followed by a Q&A with film-makers Patrick McLennan and Samuel Smith.
Tickets selling very fast so BOOK HERE for this touching portrait of pond life!