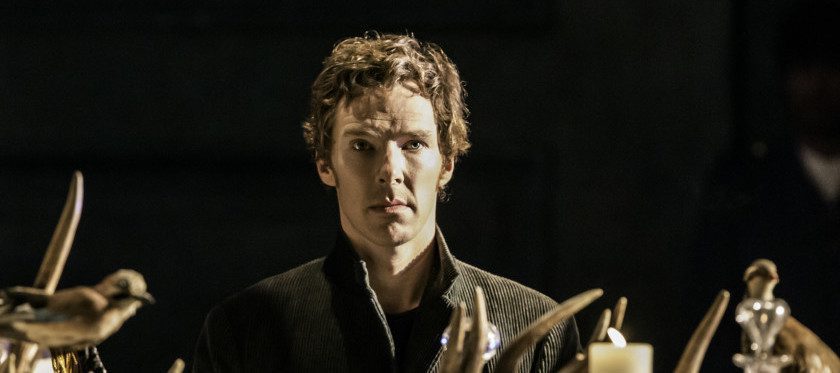 As a country arms itself for war, a family tears itself apart. Forced to avenge his father's death but paralysed by the task ahead, Hamlet rages against the impossibility of his predicament, threatening both his sanity and the security of the state.  
Hamlet is to return, two years after its run at the Barbican. Academy Award® nominee Benedict Cumberbatch (BBC's Sherlock, The Imitation Game, and Frankenstein at the National Theatre) takes on the title role of Shakespeare's great tragedy.
The production, directed by Lyndsey Turner, had an audience of 800,000 when it was shown in cinemas in 2015, making it the most watched National Theatre Live broadcast to date.
If you didn't get to see it then, BOOK SEATS NOW before they all go!