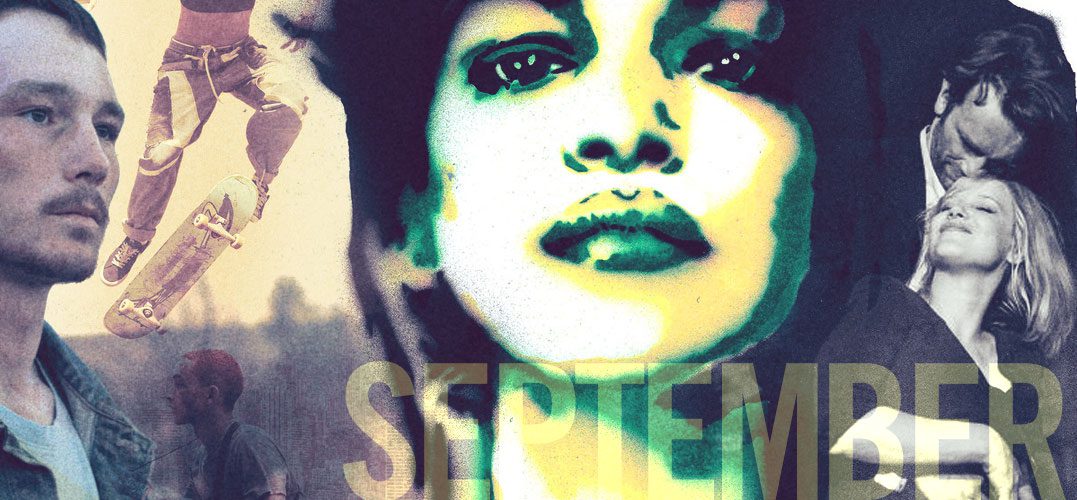 Cold War
Paweł Pawlikowski follows his Oscar-winning Ida with the stunning Cold War, an epic romance set against the backdrop of Europe after World War II. Shot in luminous black and white, it's a wistful and dreamlike journey through a divided continent – and a heartbreaking portrait of ill-fated love.
The Miseducation of Cameron Post
In 1993 after teenage Cameron is caught in the backseat of a car with the prom queen, she is sent away to a treatment center in a remote area called God's Promise. While she is being subjected to questionable gay conversion therapies, she bonds with some fellow residents as they pretend to go along with the process while waiting to be released.
The Rider
After a tragic riding accident, young cowboy Brady, once a rising star of the rodeo circuit, is warned that his competition days are over. Back home, Brady finds himself wondering what he has to live for when he can no longer do what gives him a sense of purpose: to ride and compete.
Lucky
A 90-year-old atheist has outlived and out-smoked his contemporaries, and as he comes to terms with his own mortality, he searches for ever-elusive enlightenment. Lucky is a bittersweet meditation on mortality, punctuating the career of beloved character actor Harry Dean Stanton.
Reinventing Marvin
Martin Clement, born Marvin Bijou, fled. He fled his little village of Vosges. He fled his family, the tyranny of his father, the resignation of his mother. He fled intolerance and rejection, the bullying to which everything that made him a "different" boy exposed him. Against and against everything, he has nevertheless found allies.

METANGI MAYA M.I.A
Drawn from a cache of personal video recordings from the past 22 years, director Steve Loveridge's Sundance award-winning MATANGI / MAYA / M.I.A. is a startlingly personal profile of the critically acclaimed artist, chronicling her remarkable journey from refugee immigrant to pop star.
Faces Places
Marking a long-awaited return to filmmaking in the year of her 90th birthday, Face Places sees iconic filmmaker Agnès Varda forging an unexpected collaboration with photographer JR as they embark on a road trip like no other.

Skate Kitchen
In the first narrative feature from The Wolfpack director Crystal Moselle, Camille, an introverted teenage skateboarder (newcomer Rachelle Vinberg) from Long Island, meets and befriends an all-girl, New York City-based skateboarding crew called Skate Kitchen. She falls in with the in-crowd, has a falling-out with her mother, and falls for a mysterious skateboarder guy (Jaden Smith), but a relationship with him proves to be trickier to navigate than a kickflip.