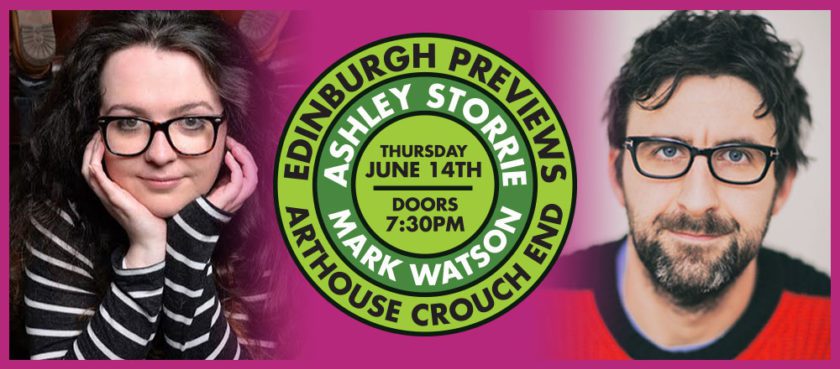 Scotland's favourite funny girl and viral internet sensation Ashley Storrie believes we should all have a laugh and be a bit more honest particularly about the myth of "adulthood"… nobody really grows up, we're just great at pretending!
Ashley Storrie is a comedy success story, a comedy club compere who has achieved 21 million Facebook views and fronts a series of comedy sing-a-long shows, such as Frozen and The Sound Of Music.
Our own Wangabout host Mark Watson brings his Edinburgh preview to his native Crouch End.
Cluster-bombed with yoghurt on Taskmaster, half-killed on The Island, Watson returns to what he's best at: being indoors.
This show began as a work-in-progress in Edinburgh last year and now makes its official premiere. It's about empathy. Ninety-nine percent of the world's population is made up of other people – why can't we understand them? One of the Fringe's most beloved and thinnest acts offers some suggestions!
BOOK HERE BEFORE THE TICKETS GO ….. BECAUSE THEY WILL!