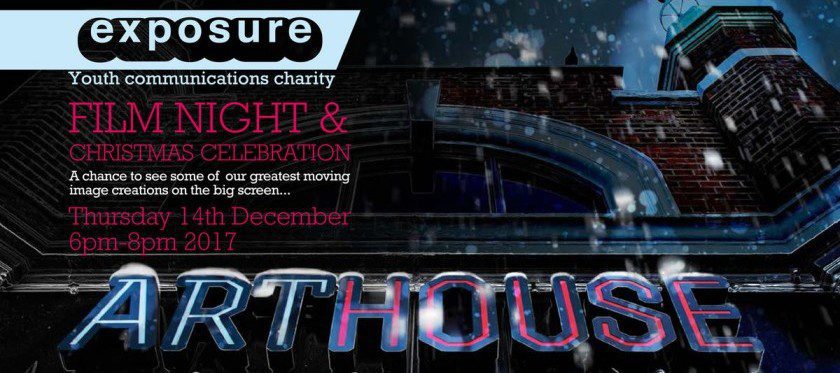 We are thrilled to be teaming up with EXPOSURE, the award-winning charity based in Haringey who will be showcasing the most powerful short films it has made with young people over the last couple of years.
It promises to be an entertaining, fun-packed as well as a thought provoking event with films tackling self harm, mental health, domestic abuse and living in care as well as animation, comedy, spoken word and a revolutionary music video.
Sam Neophytou, one of the owners here at The ArtHouse, enthused, "We're very proud to be supporting Exposure, shedding light on the young people's amazing creative work and bringing it to a wider adult audience,"
For free tickets to this event on Thursday 14th December 2017 from 6pm-8pm, please email Fran info@exposure.org.uk
Don't miss out on this fantastic thought provoking evening! Drinks & nibbles provided!