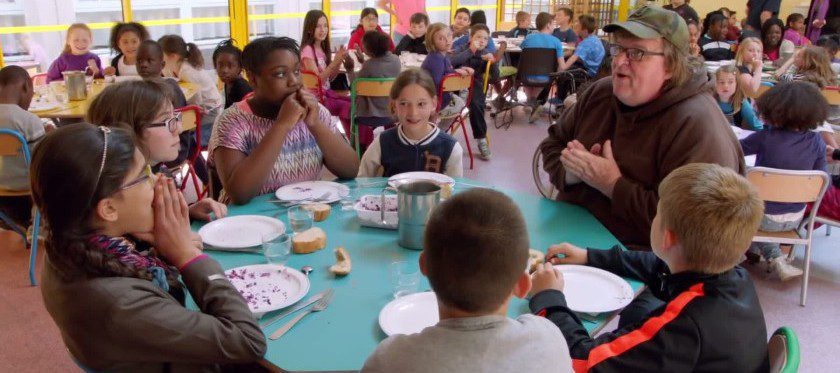 American documentarian Michael Moore travels around Europe to reveal all the great, progressive social and political ideas he thinks his own country should adopt.
From Italy, for example, he learns that every worker can take up to eight weeks paid leave, and he is told by one Italian CEO that "there is no clash between the profit of the company and the well-being of the people."
In Finland, he reveals that the key to it having the best education system in the world is its no-homework policy and its rejection of standardised testing.
In France, the kids, busy eating their vegetables, fruits, and camemberts, are horrified when he offers them some of his coke. They're even more startled when they are shown images of the slop served up in American schools. 
Unfortunately, there is enough painful truth to make British viewers feel embarrassed and guilty that he found nothing worth stealing here!
BOOK SEATS HERE to see this comical, surprising & thought provoking film!