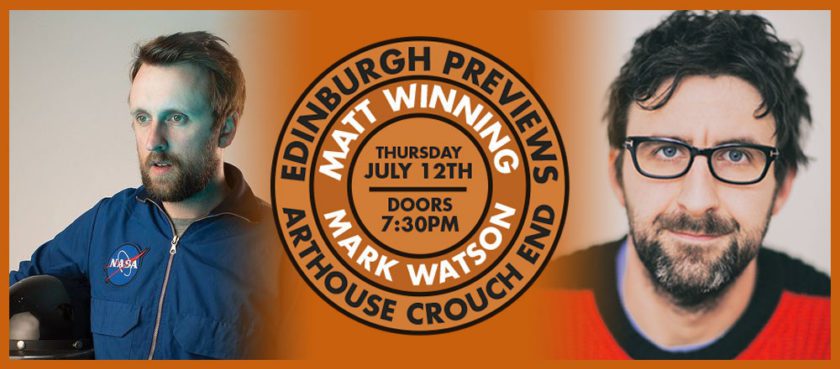 Mark Watson and Impatient Productions present the best of the Edinburgh Fringe comedians. See these preview shows before they are all shiny and polished and taken up to the Edinburgh Fringe Festival this August.
It's the best opportunity to see how jokes are born and stars are made.  Your ticket buys you not one, but two full shows from an incredible hand-picked selection of the nations best comedians.
MATT WINNING: CLIMATE STRANGE
What we know about climate change doesn't necessarily match with what we do about it. Dr Matt Winning explores why knowledge doesn't necessarily translate into action. As seen on Unseen with Matt Forde (Dave) as the environmental correspondent.
MARK WATSON: THE INFINITE SHOW
Our own Wangabout host Mark Watson brings his Edinburgh preview to his native Crouch End. Cluster-bombed with yoghurt on Taskmaster, half-killed on The Island, Watson returns to what he's best at: being indoors. This show began as a work-in-progress in Edinburgh last year and now makes its official premiere. It's about empathy. Ninety-nine percent of the world's population is made up of other people – why can't we understand them?