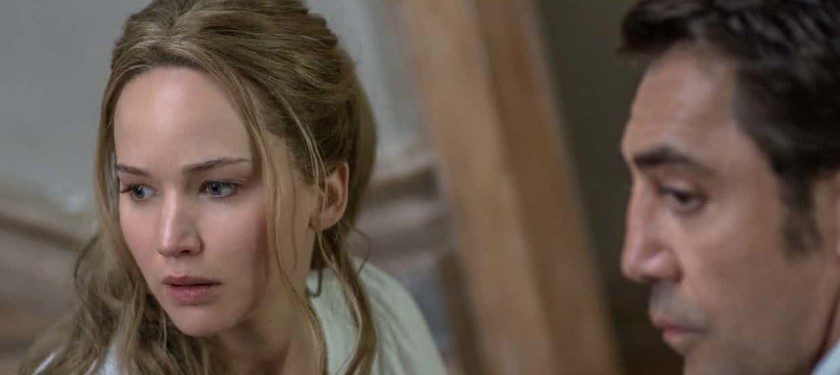 Lawrence and Javier Bardem play a husband and wife whose isolated house is invaded by another married couple in Darren Aronofsky's black-comic nightmare!
It's a powerful enough word at the best of times, but the exclamation mark gives it that edge of delirium and melodrama and despair – just the way Norman Bates yells it at the end of Psycho. Or maybe we're supposed to hear a second, brutal two-syllable word immediately afterwards. Darren Aronofsky's toweringly outrageous film leaves no gob unsmacked. It is an event-movie detonation, a phantasmagorical horror and black-comic nightmare that jams the narcosis needle right into your abdomen. Mother! escalates the anxiety and ups the ante of dismay with every scene, every act, every trimester, taking us in short order from WTF to WTAF to SWTAF and beyond.
Read full review by Peter Bradshaw here!