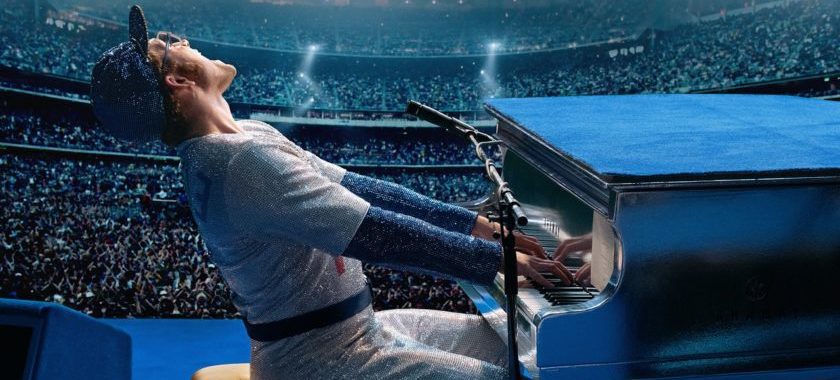 Rocketman is the uncensored human story of Sir Elton John's breakthrough years. Based on a true fantasy, Rocketman traces the singer's rise to fame, shown in flashbacks as he attends group therapy for addiction to alcohol and drugs. It's an uplifting story of tears and triumph, with a soundtrack to match.
Musical interludes flit between toe-tapping and emotional: we see him setting LA on fire with a performance of Crocodile Rock and composing Your Song in a Pinner living room with his family and beloved songwriter Bernie Taupin (an excellent Jamie Bell).
His relationship with Taupin is the beating heart of the film, along with his pain over his absent father (Steven Mackintosh). Taron Egerton is a spot-on performer who convinces as a naturally gifted musician!
For one night only, we're bringing you the Sing-a-Long version so you can join in with every brilliant song!