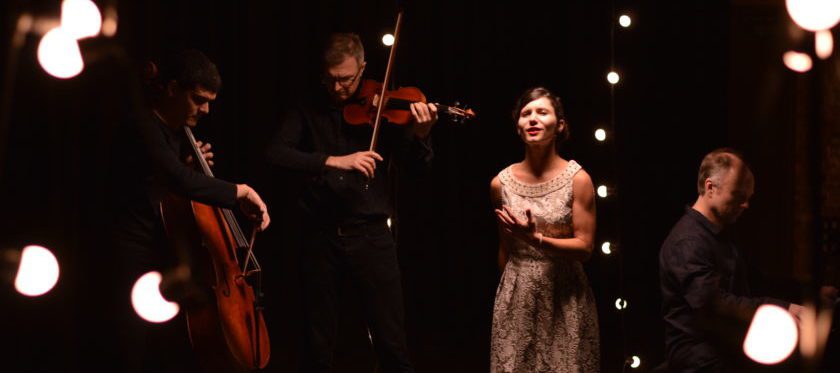 Tango is passion, tango is nostalgia, tango is the allure of Buenos Aires; the danger of knife fights, of broken hearts and the dance that embodies it. More than any other dance style, tango is the soul of Argentina and more than any other composer, Astor Piazzolla is the intensity of tango.
The programme features works that have made Piazzolla a household name and taken the world by storm – Libertango, Oblivion, and the Four Seasons but audiences love other music too. The wondrous Ave Maria, the ebullient Pampeanas and the Demare and Mores standards Malena and Uno.
Relive the early days of tango in Buenos Aires! Come and listen to our blend of the moving, heart stopping Argentine dance music live on stage!
Corina Piatti, vocalist
Jonathan Truscott on violin
Pavlos Carvalho on cello,
Mark Troop on piano.