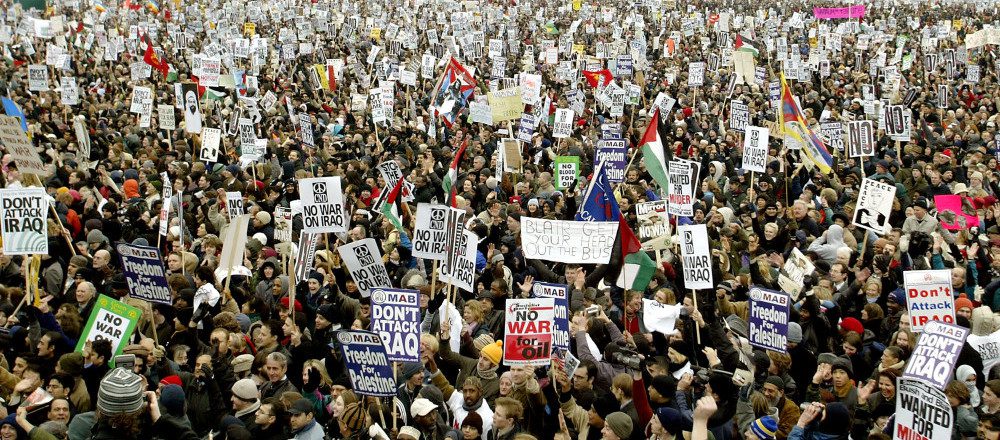 On February 15th, 2003, over 15 million people marched through the streets of 800 cities around the world to try to avert the war against Iraq. Some estimated the numbers were as high as 30 million people. WE ARE MANY is the inspiring story of how a handful of activists created a global movement on a completely unprecedented scale, and how that movement left an unexpected impact on the social and political landscape.
Filmed in seven countries and featuring rare and previously unseen footage, this star-studded film charts the birth and rise of the people power movements sweeping the world, all through the prism of one extraordinary day.
Featuring interviews with Damon Albarn, Brian Eno, Danny Glover, Richard Branson, Ken Loach, Tony Benn, Mark Rylance, Jesse Jackson, Tariq Ali, Clare Short and Hans Blix.
Following the film there will be a live Q&A with Director Amir Amirani. Click here to book tickets.