Mind On The Run: The Basil Kirchin Story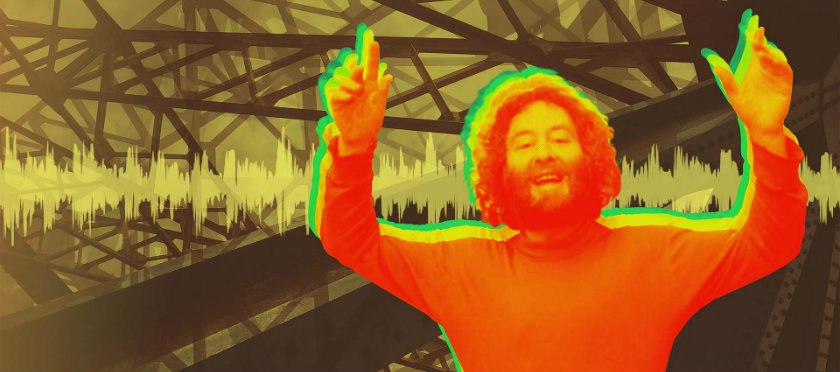 London premiere with additional short film by Bob Stanley.
Basil Kirchin is one of British popular music's best kept secrets - a sonic pioneer credited by Brian Eno as being the founding father of ambient music.
Basil started out as a leading drummer in the post war years, provinding the beat for the Ted Heath Band, Teddy Foster and in his own band with his father Ivor.
After travelling the world and scoring a brace of 1960s and early 70s films including Primitive London and the Abominable Dr Phibes, Kirchin shunned fame and fortune to plough a lonely creative furrow in Hull, East Yorkshire, creating his own orchestra by recording and manipulating the sounds of spiders talking, chains clanking, birdsong and autistic children and working with free improvising musicians including Evan Parker, Kenny Wheeler and Derek Bailey.
Basil continued working in poverty throughout the 70s, 80s and 90s until he was rediscovered by Jonny Trunk and his work began to be released on Trunk Records.
An influence on bands and musicians including GoGoPenguin, Broadcast, the High Llamas, Stereolab, Julia Holter, Jim O'Rourke, Thurstan Moore and many others, Basil died penniless in Hull in 2005.
Through interviews with musicians, journalists and the people closest to Basil, in the the words of Basil himself, Mind On The Run tells the remarkable story of a true outsider artist who shares with us what he believes is the true purpose of life.
Produced and Directed by Matt Stephenson and Alan Jones. A Nova Studio Production featuring Basil Kirchin, Richard Williams, Jonny Trunk, Sean O'Hagan, Evan Parker, Alan Barnes, Bob Stanley, Jimmy Jaques and many more.
TICKETS
Click on a time to book tickets
---
---