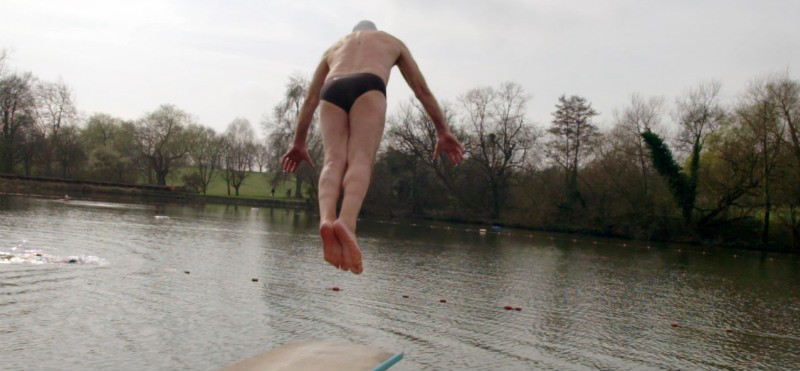 The Ponds is Patrick McLennan's debut as co-director/producer along with Samuel Smith, and he also wrote the script. Drone footage captures the changing seasons chronologically, beginning with early Spring.
In a world of constant flux and chaos, it's almost a shock to discover some experiences remain natural, unhurried and unchanged. In the middle of metropolitan London lies Hampstead Heath, 320 hectares of forest, parkland, wildlife plus three swimming ponds.
People swim in them all year round, whatever the weather, just as they did in the time of Keats and Constable, and cameras filmed them over 12 months as they swam, laughed, sang, complained, ruminated, philosophised and simply sought respite from all that life threw at them.
TICKETS
Click on a time to book tickets
---
---