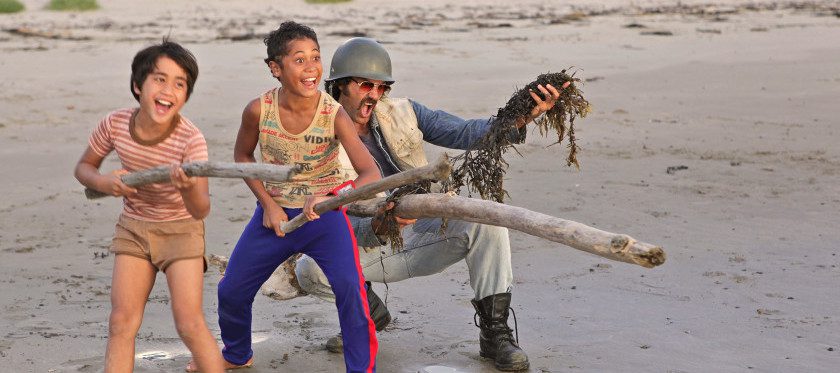 "Boy" is narrated by its title character, called that name by everyone, an enormously likable 11-year-old Maori kid who lives in a village near the Bay of Plenty in New Zealand. We learn that Boy's mother died giving birth to Rocky & Boy idealises his absent father as a version of Michael Jackson.
It's 1984, which becomes unmistakable when we note that his younger brother is named Rocky, two characters are Dallas and Dynasty, and Michael Jackson's "Thriller" video is the central fact of his life.
When Boy's dad returns unexpectedly, it's clear that far from being an all-conquering army hero and diver extraordinaire desperate to reconnect with his kids, he is a two-bit crook who has chiefly come home to find the loot he stashed in the local field.
BOOK SEATS HERE to see this upbeat, often hilarious gem of a film!