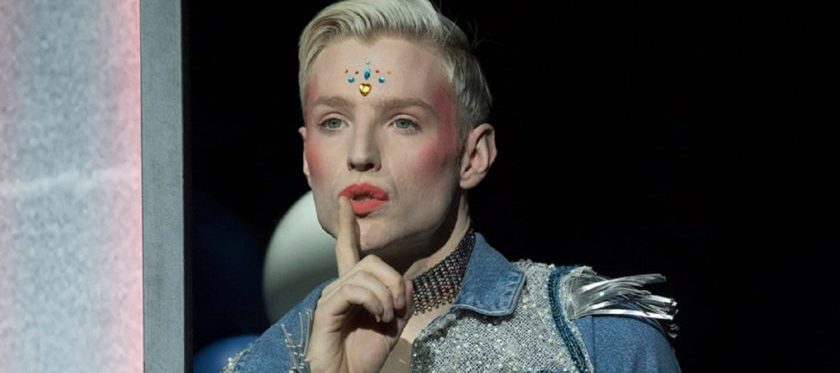 Jamie New (McCrea) is about to turn 16 and has but one wish: to wear drag to the school prom. Living with his mum Margaret (Walker) on limited means in Sheffield, prospects don't look good for Jamie. His estranged father (Ken Christiansen) wants nothing to do with him; his teacher Miss Hedge (Tamsin Carroll) has no interest in his unconventional demeanour; and the dim-witted school thug Dean Paxton (Luke Baker) sees Jamie as a punch bag for his own unexpressed inadequacies. Jamie's bestie, Pritti Pasha (Lucie Shorthouse) accepts Jamie for all his long-legged glory, and together, the pair manages to navigate the halls of Mayfield School.
Based on the 2011 documentary called Jamie:Drag Queen at 16, the show is unapologetically, hilariously, aggressively camp, the queerest of queer, and all the more brilliant for being so.
Winner of 3 WhatsOnStage Awards including Best New Musical and nominated for 5 Olivier Awards, Everybody's Talking About Jamie will be broadcast live from the Apollo Theatre in London's Shaftesbury Avenue.
No wonder everyone's talking about it – BOOK SEATS HERE!