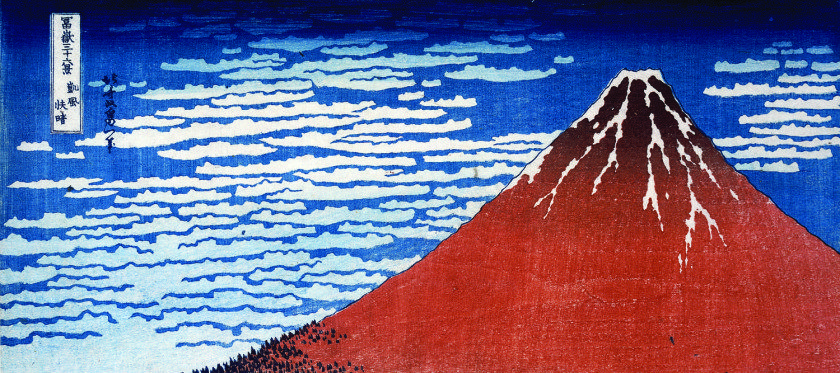 The imagery is entrancing: Mount Fuji, near Tokyo, glowing red against blue skies; great sea waves in a storm overwhelming fishing boats; and men in pigtails touring handsome waterfalls. And so are the means by which it is conveyed, which are always sharply noticeable.
Van Gogh said everything he'd done was influenced by Japanese art, and in Van Gogh's short career, spanning hardly much more than the 1880s, Hokusai, who died in 1849, was the Japanese name everyone knew.
It wasn't until his later years that the Japanese artist did his greatest work – the focus of this beautiful, mesmerising show. BOOK HERE & experience the beautiful and sublime work of one of Japan's greatest artists.
The Guardian gives a 5* review saying, "Hokusai believed his work would grow stronger with age, and so it seems from this mesmerising show." CLICK HERE to read full review.