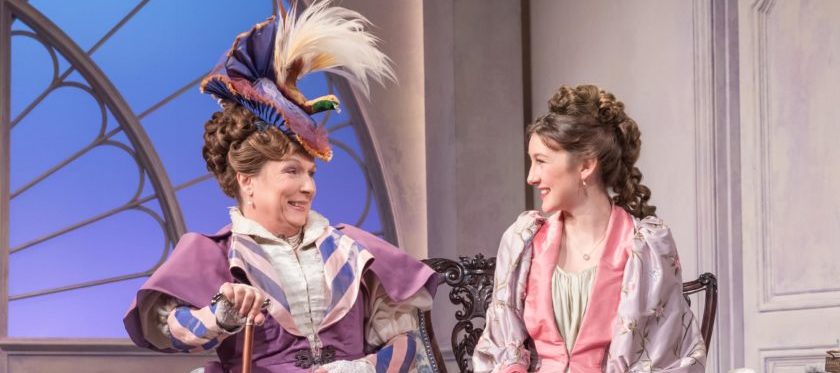 Director Kathy Burke's revival of Lady Windermere's Fan is the second major production of Dominic Dromgoole's year-long celebration of Oscar Wilde in the West End.
Like Dromgoole's earlier staging of A Woman of No Importance, instead of resisting the constraints of the proscenium, it glories in them. And, like that show, this production provides a reminder of how compassionate Wilde could be as a writer. Beneath the quips, he had a huge heart and a keen eye, particularly when it came to the sacrifices and compromises women were so often obliged to make by society.
The young Lady Windermere flees her own birthday party because she's been led to believe that her husband has been betraying her with Mrs Erlynne, a "fallen" woman who is now trying to manoeuvre her way back into the social swim.
Jennifer Saunders stars in Kathy Burke's production of the comedy classic. Book seats here!