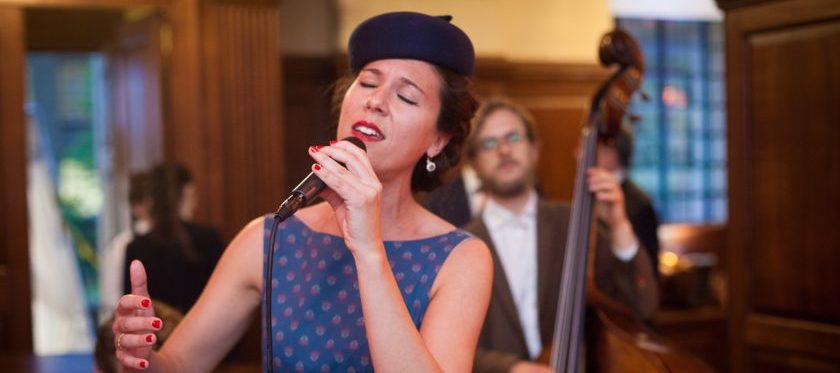 Originally inspired by the early swing and trad jazz so often played for Lindy Hop dancers, Nell's rich vocals and cultural roots eventually led her to explore the world of Gypsy-swing, and its continental influences.
This hot club fusion combines smooth swing with a dab of French chanson and breathes new life into old favourites and jazz standards with pep. They'll have toes tapping, fingers clicking and even hearts swooning before you can say, 'alle alle!'
Accompanying Nell's lofty and soul-swooning vocals will be the virtuosic Harry Diplock on guitar, and Eleazar Ruiz Spreafico on double bass. We think you'll find c'est magnifique!
BOOK SEATS HERE for an evening of French inspired swing music!