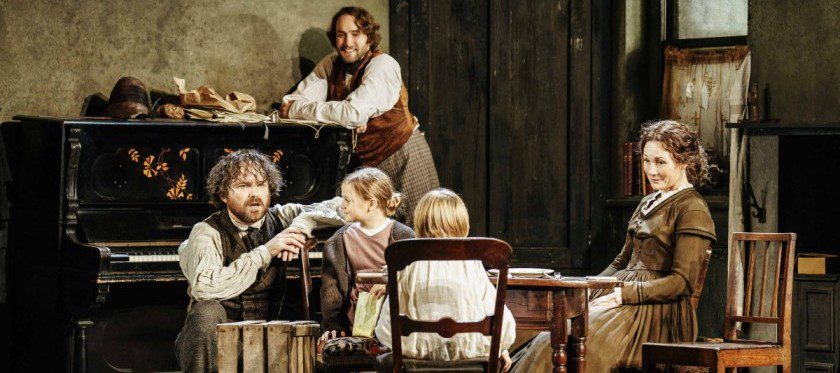 Young Marx dives back to 1850s London, before the political philosopher had written Das Kapital and was floundering in a smog-filled Soho sea of booze and bailiffs.
Rory Kinnear (who played Iago and Hamlet at the National) is on glorious form here – believably both a high-powered intellectual and a greasy-maned, emotional disaster area – in the title role of Young Marx. 
Broadcast live from the new Bridge Theatre, London, the production is directed by Nicholas Hytner and reunites the creative team behind Broadway and West End hit comedy One Man, Two Guvnors.