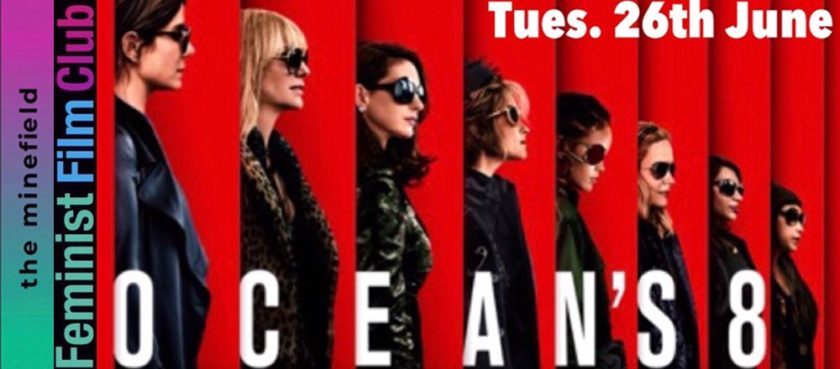 We're teaming up with The Minefield to bring you a fun evening of movie viewing and conversation on Tuesday the 26th of June at 8pm. Why not come and watch the new Ocean's 8 film & then join us after for some great perspectives from the panel & discussions on how we and you liked (or didn't like) the film?
On the panel will be Tashmia Owen, Writer, Film Maker and Campaigner. Juliet Riddell, Head of New Formats at The Financial Times and Sarah-Lou Newman, Founder of The Minefield.
In Ocean's 8, Debbie Ocean has just got out of prison on parole. And she's heading right back into the family business, putting together a team – 'Ocean's 8' – to rob the Met Gala. Every con has its pros, and if she's going to have a chance at pulling off this seemingly impossible heist, she's going to need the perfect crew. The risk has never been higher for her – but with a potential payoff of $150 million, it's definitely worth it!
BOOK SEATS HERE and make sure you book the Ticket + review to join in with the after screening discussion.