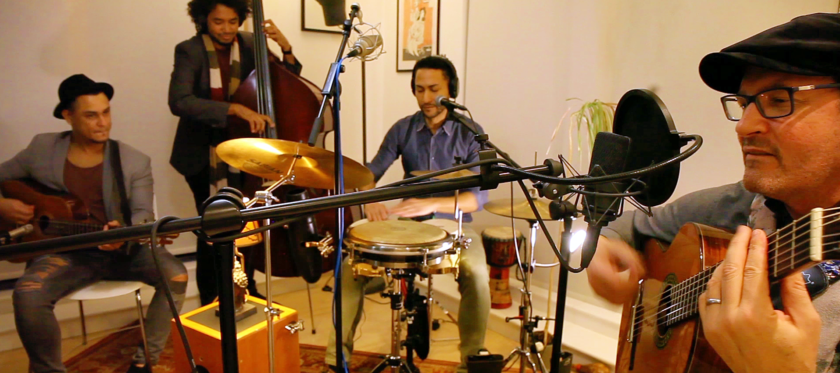 We're very excited to be welcoming The Latin Bridge to the Arthouse for the first time. They are a jazz group and their repertoire flows through smooth jazz standards, Cuban, Brazilian and Latin jazz, as well as salsa and bossa nova.
The international character of its members brings an extraordinarily diverse mix of flavours, colours and textures to their sound.
Classical Guitar, Tres (cuban folk guitar), Double Bass, Percussion Set and 3 voices.
Book tickets HERE for a fantastic Latin night!