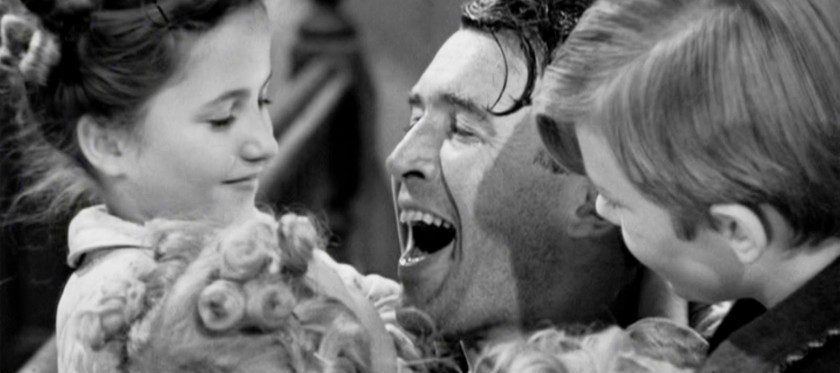 James Stewart is George Bailey, a man whose attempted suicide on Christmas Eve gains the attention of a guardian angel, Clarence Odbody who is sent to help him in his hour of need. Most of the film is told through flashbacks spanning George's entire life and narrated by Franklin and Joseph, unseen Angels who are preparing Clarence for his mission to save George. Through these flashbacks we see all the people whose lives have been touched by George and the difference he has made to the community in which he lives.
Film Fact: The film was shot during a heatwave!
It may be an iconic Christmas movie, but It's a Wonderful Life was actually shot in the summer of 1946—in the midst of a heatwave.  At one point, Capra had to shut filming down for a day because of the sky-high temperatures—which also explains why Stewart is clearly sweating in key moments of the film!
We have three screenings during the Festive Season so click here to book your seats!