Fairytales For Grown-Ups - Baba Yaga!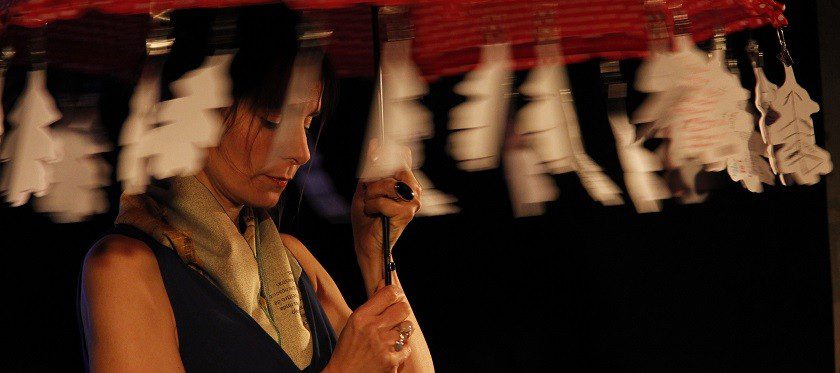 Performance storytelling by Xanthe Gresham (Suitable for adults 14+)

Russian super-witch, much maligned deity, uber-goddess or crone.... whichever way you look at it, Baba Yaga, would like to meet you, then eat you.

In a night of fairytale for grown-ups, Xanthe Gresham Knight gets us lost in the woods and into the bony hands of granny bandy-legs, the classic hag superior. With one leg made of iron and the other of wood, her transport of choice is a giant pestle and mortar, and her home a spinning house balanced on a pair of yellow chicken legs.

Win her fire and with it power over the dark forest ...or get eaten.

'A truly great storyteller' British Theatre Review

XANTHE GRESHAM is a storyteller with a distinctive, physical, performance style, who delights in the absurd and preposterous. Xanthe started life as a teacher in Kentish town, until storyteller Ben Haggarty was invited into the school to perform…and she was smitten by an artform. Alongside performances in theatres and art centres, she works as a storyteller for Holland Park and The Chelsea Physic Garden and lectures on Storytelling Drama at the University of East London. She has performed in Festivals, schools and libraries in the UK, Ireland, France, Slovenia, Holland, Switzerland and New Zealand. www.xanthegresham.co.uk
TICKETS
Click on a time to book tickets
---
---